Tickets & Events
2022-23 Season:
One for All and All for One...
A Season of Belonging
---
Announcing the 2022-2023 Theatre and Dance Season: ONE FOR ALL AND ALL FOR ONE...A SEASON OF BELONGING. We are thrilled to share the titles of this ambitious season with the community.
UPPER SCHOOL FALL PLAY
KEN LUDWIG'S THE THREE MUSKETEERS
Adapted from the novel by Alexander Dumas

This adaptation is based on the timeless swashbuckler by Alexandre Dumas, a tale of heroism, treachery, close escapes, and above all, honor.

The story, set in 1625, begins with D'Artagnan, who sets off for Paris in search of adventure. Along with D'Artagnan goes Sabine, his sister, the quintessential tomboy. Sent with D'Artagnan to attend a convent school in Paris, she poses as a young man – D'Artagnan's servant – and quickly becomes entangled in her brother's adventures. Soon after reaching Paris, D'Artagnan encounters the greatest heroes of the day – Athos, Porthos, and Aramis, the famous musketeers – and he joins forces with his heroes to defend the honor of the Queen of France. In so doing, he finds himself in opposition to the most dangerous man in Europe, Cardinal Richelieu. Even more deadly is the infamous Countess de Winter, known as Milady, who will stop at nothing to exact revenge on D'Artagnan – and Sabine – for their meddlesome behavior. Little does Milady know that the young girl she scorns, Sabine, will ultimately save the day.
THE KINK-ADE UNDERGROUND
COOKING WITH LARD
By Cindy Hanson and Cheryl Norris

This once quiet little Texas town is all abuzz and topsy turvy. Maybe it's because everyone's hair has been excessively curly and/or frizzy of late. Or maybe it's because no one can find El Rita Talbot, whose husband was found dead in their trailer this morning. Everybody who stops by Addie's Diner has a theory. Most of them also have a problem of their own which could use Addie's help, or at least some of her mashed potatoes, to make it better. Cooking with Lard takes the daily life of small town Texas women and deep fat fries it to deliciousness.

KinkADE Underground is an opportunity for our advanced acting students to create an Actor Driven Event (minimal sets, minimal lights, minimal costumes) while working on more thought-provoking literature that challenges both actor and audience to critically think about issues.
KINKAID DANCE COMPANY
HOORAY FOR HOLLYWOOD: AN EVENING OF DANCE

Join us as we dance through Hollywood highlights. Dance Company will present a movie-inspired extravaganza that transforms the sounds and movement of cinema to the stage.
CHILDREN'S THEATRE
HOW TO SURVIVE A FAIRY TALE
by James E. Grote

Even though his dad is a frog and his mom claims to be a princess, Jack grew up in a house without fairy tales. So when he is thrust into a mysterious forest, threatened by bears and witches and trolls, he must find a way to survive without any knowledge of the "rules" of traditional folktales. Travel with Jack on a madcap quest to rescue children lost in the woods, escape from some extremely gruff billy goats, and help his parents find their Happily Ever After.
9th and 10th Grade Showcase
NEW FACES 2023

9th and 10th grade students interested in expanding their musical theatre training present a thematic showcase of music, dance, and story-telling.
8th GRADE MUSICAL
FROZEN, JR.
Music and Lyrics by Kristen Anderson-Lopez and Robert LopezBook by Jennifer Lee

Based on the Disney film written by Jennifer Lee and directed by Chris Buck and Jennifer Lee

Frozen JR. is based on the 2018 Broadway musical, and brings Elsa, Anna, and the magical land of Arendelle to life, onstage. A story of true love and acceptance between sisters, Frozen JR. expands upon the emotional relationship and journey between Princesses Anna and Elsa. When faced with danger, the two discover their hidden potential and the powerful bond of sisterhood. With a cast of beloved characters and loaded with magic, adventure, and plenty of humor, Frozen JR. is sure to thaw even the coldest heart!
5th AND 6th GRADE PLAY
STILL LIFE WITH IRIS
BY Steven Dietz

This play is the first play for young audiences to receive the Kennedy Center's Fund for New American Plays Award.

Still Life with Iris is a fantastical adventure which centers on a little girl's search for the simplest of things: home. Iris lives with her mom in the land of Nocturno—a magical place in which the workers make, by night, all of the things we see in the world by day. Also, in Nocturno, memories do not reside in people's minds but instead are kept in their coats (called 'Past Coats'). The rulers of Nocturno, the Great Goods, are determined to have the "best" of everything on their island—and therefore take Iris away from her home and bring her to Great Island to be their daughter. To ease the pain of this separation, they remove her Past Coat, leaving her with no memory of her home or her family. All that remains of Iris' past is a single button from her coat. Using the button as a clue, Iris joins with friends she meets on her journey—Annabel Lee (a young woman from the sea) and Mozart (the composer, age 11)—and frees herself from the Great Goods. She returns to Nocturno, having found her past, and her home.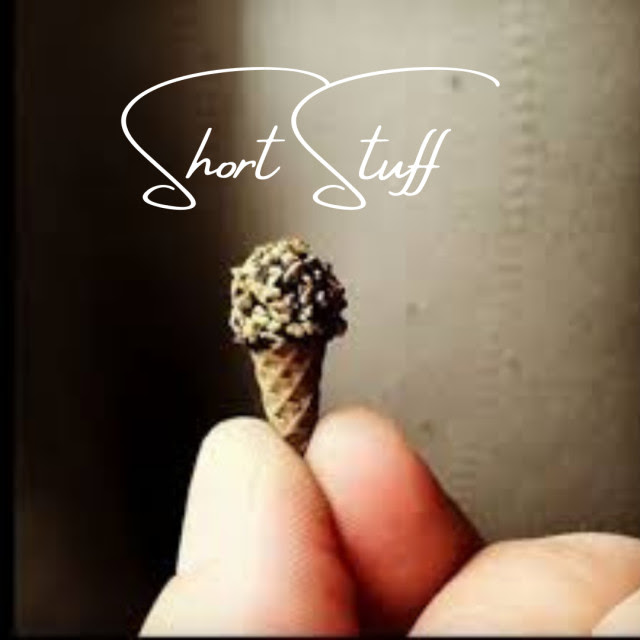 7th GRADE PLAY
SHORT STUFF

In our first ever performance opportunity exclusively for seventh graders, this collection of short and sweet scenes is specially designed to work with their busy schedules and to stretch them creatively.
UPPER SCHOOL MUSICAL
THE HELLO GIRLS
Music, Lyrics, and Book by Peter C. Mills
Book by Cara Reichel

A jazzy new musical about the unsung heroines of World War I.

From New York to Paris, from ragtime to jazz: THE HELLO GIRLS chronicles the story of America's first women soldiers in this new musical inspired by history. These intrepid heroines served as bilingual telephone operators on the front lines, helping turn the tide of World War I. They then returned home to fight a decades-long battle for equality and recognition, paving the way for future generations. THE HELLO GIRLS celebrates the centennial of these groundbreaking women.
STUDENT CHOREOGRAPHY SHOWCASE

Join us for a diverse evening of choreography created by Kinkaid's Advanced Dancers.
STUDENT-DIRECTED ONE-ACT FESTIVAL

Members of Kinkaid's Class of 2023 make their directorial debut in this annual rite of spring. Plays will be selected by the directors. The offerings, always unique and varied, promise to provide thought-provoking entertainment.